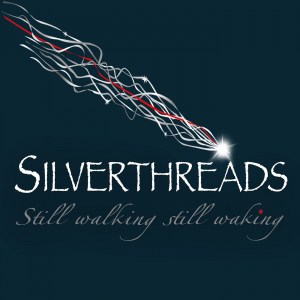 The show where we, carla bergman & Eleanor Goldfield, trace our present path through the people and stories of the past – as we ourselves – long-term activists learn about each other, from each other and continue to walk, continue to wake. Silver Threads, still walking still waking.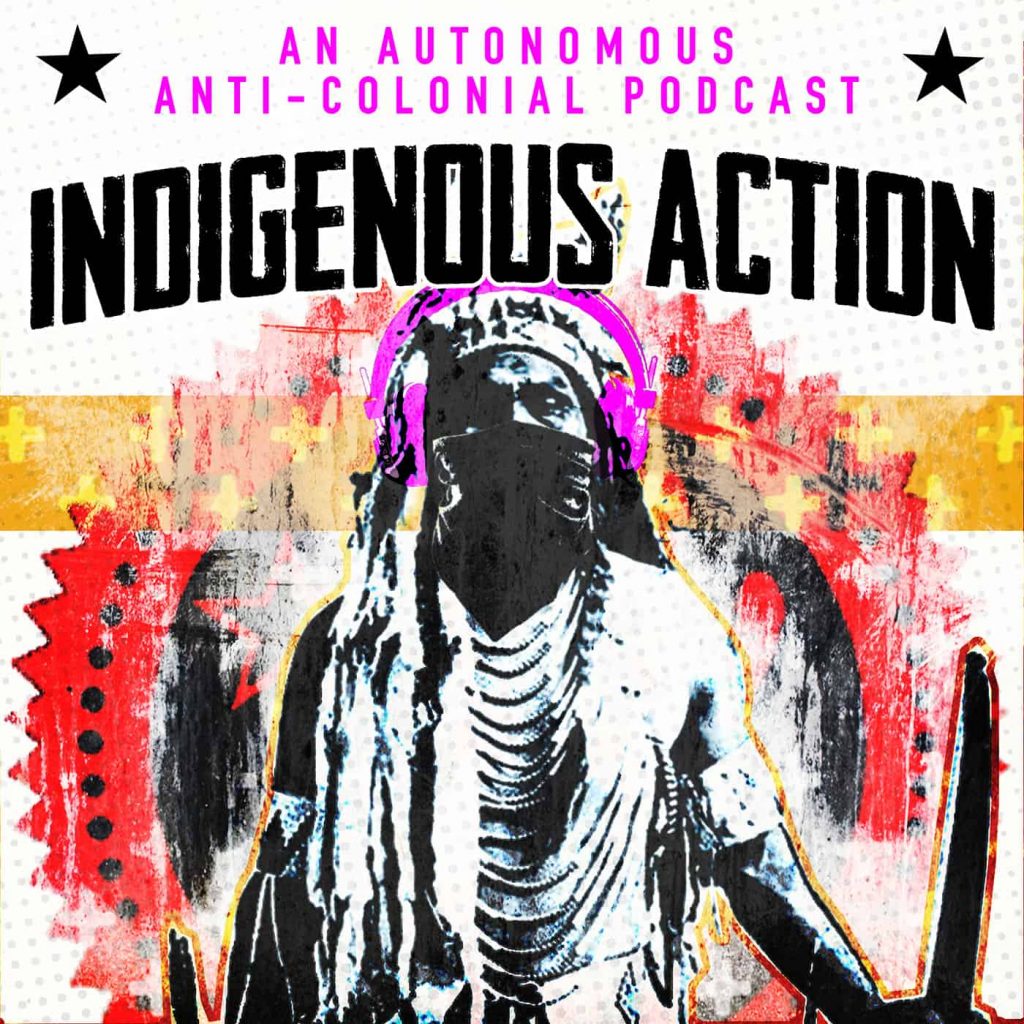 Welcome to Indigenous Action where we dig deep into critical issues impacting our communities throughout Occupied America/Turtle Island. This is an autonomous anti-colonial broadcast with unapologetic and claws-out analysis towards total liberation. So take your seat by this fire and may the bridges we burn together, light our way.
MaroonCast is a Black radical podcast for the people established by members of the anti-capitalist collective: Food, Clothing & Resistance Collective – Maroon Movement. Every week our hosts: Hip-Hop Anarchist "Sima Lee The RBG" & Sex Educator and Crochet Artist "KLC", bring the energy of Maroons, rebellion, Womanism, reflections, rhymes, trap liberation and ratchetness! They are serving fresh analysis with a Queer, TGNC, Southern, anti-imperialist, anti-oppression approach to the usual "Poli & Bullshit!"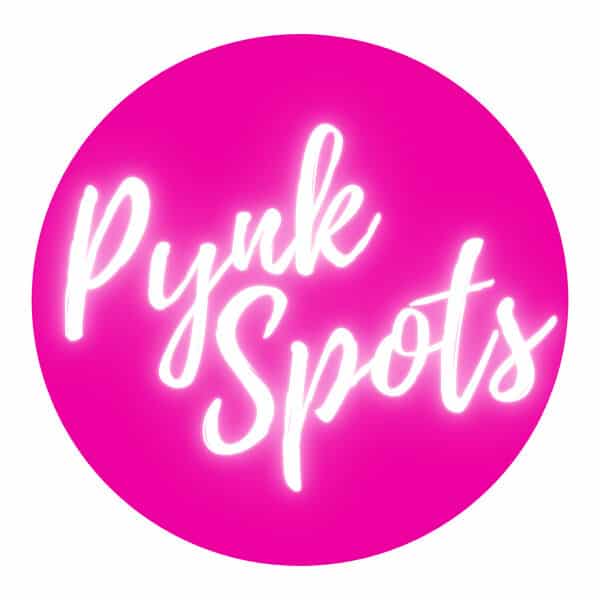 Pynk Spots is a queer anarchist space for having vulnerable conversations with comrades from around the world.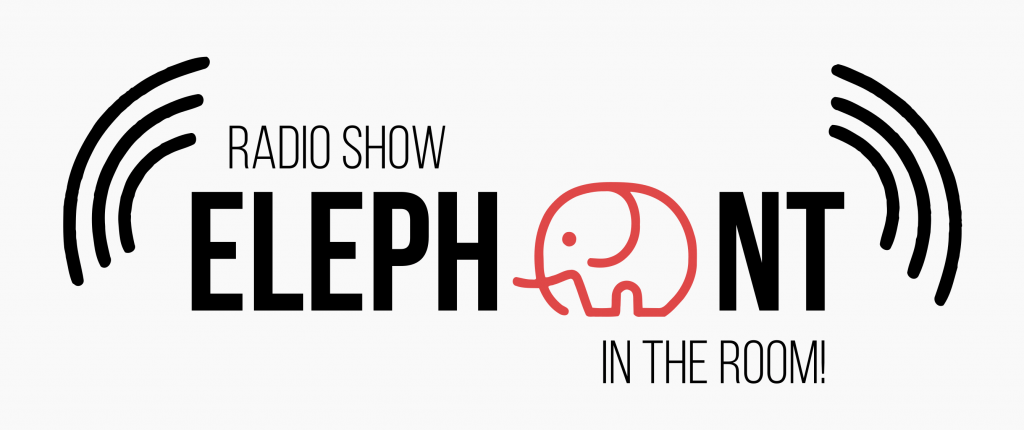 Elephant in the room is an anarchist radio show from Dresden. When we started in 2015 as a radio-project of the former Remembering-Khaled-Initiative our focus was migration. Over the last three years several people left our show for different reasons. Some moved away, others weren't into radio anymore,
new people came. As our collective changed, so did our show. Now we talk
about political and social problems existing in Dresden and all around
the world. We are transmitting live on the free radio coloradio in Dresden every second and fourth Monday in a month at eight o´clock.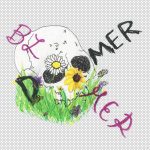 Each week, the dewy-eyed and hopeful bloomer, Franz, will face off against the jaded and cynical doomer, Kami. It's up to you to decide who wins. We'll discuss current events, leftist theory, praxis, and history, and feature special guests with relative expertise in a wide range of subjects.
The podcast about fighting the system and staying rebellious while being incarcerated. The show takes the form of a recorded phone call between Jason in Chicago, and his twin brother Jeremy, locked up in Chickasha, in Grady County, just outside Oklahoma City. Jeremy is currently near the end of 10 year sentence for hacking exploits against the police and the state with Anonymous offshoot groups Lulzsec. Jason did a year in prison for militant antifascism – Both want to talk shit on the feds and wants going down in the struggle in the streets and behind the fences.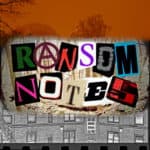 Subversive music and spoken samples carefully selected, viciously cut, and madly strewn together like the raving letters of a desperate ransom note. Heavily focused on, but not limited to hip-hop. This podcast is mixed and produced in part as an effort to celebrate the radical roots of hip-hop and also as an opportunity teach myself the skills of audio production. Produced by G agit_hop.
Content Warning: This will contain language, beliefs, references and information that may offend listeners.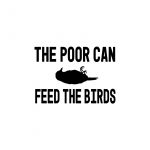 The Poor Can Feed The Birds is hosted by Tom Tanuki, covering participatory, grassroots politics and activism around Australia. It covers rallies and actions from the past, present and future, and talks to people in the front lines of in growing activist movements in a rapidly changing Australia (and world).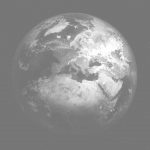 How do we live in a world that might be ending? By preparing to survive that end and by working to prevent it.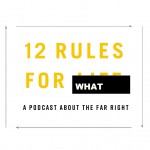 The Far Right is building. But it doesn't always come as a street movement marching in black. Often it's smarter than that, often more insidious, often more inclined to infect culture than impose itself on the political, and often just plain weird. In this podcast we investigate the surreal, disconnected world of the far right, with a view to fighting it. Fighting it requires not only effective organising, but effective thinking as well. We host interviews with comrades, discussions of the main themes of far right theory and practice, and in-depth analyses of particular movements and people within it.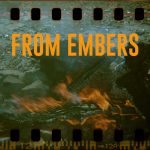 From Embers is an anarchist podcast out of Kingston, Ontario, and broadcasting weekly from 8-9 PM on Kingston's campus-community radio station, CFRC 101.9 FM. A similar but fine-tuned-for-the internet-audience version is also available via most major podcatching applications or in your browser at https://fromembers.libsyn.com/
The Canadian state and especially it's smiling backstreet boy of a leader gains its credibility and legitimacy increasingly by differentiating itself from the raving neo-fascist to the South. At the same time, the Canada-US border is becoming increasingly surveilled and fortified. In this rapidly shifting context, we hope it will prove useful to create a space for conversation about anti-state politics on this side of the made-up colonial line that traverses the 49th parallel. We have particular enemies here, in the form of smooth-talking liberal politicians and a far right whose rage is fueled as much by distaste for the liberal talk of our acting government as by inspiration from south of the border. We are also challenged by strong and increasingly popular mythologies about peace, love and "reconciliation" that mask the brutal reality of the Canadian state and its colonial history. We hope that making space for this border-defined specificity will strengthen our ability to take on borders, rather than reify them.
If you're an anarchist in so-called Canada and you'd like to propose or contribute content or make yourself available for an interview, get in touch! Because we're also on community radio here in Kingston, we're especially interested in content that might be relevant (or at least intelligible) to anarchist as well as non-anarchist audiences. If you have feedback or questions about our show or any of our content, you can reach us at fromembers [at] riseup [dot] net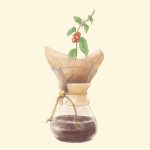 Coffee with Comrades is a weekly leftist podcast discussing current events, theory, and action through a radical lens. We host interviews with educators, community-organizers, and revolutionaries of all-stripes, hold round-table discussions on music, film, and literature, and weigh-in on current events. We are outspoken proponents of liberty, equality, and solidarity. Since Coffee with Comrades is rooted in a desire to incite joy, we make a conscious effort to eschew pretentious sectarian shenanigans. Instead, we hope to cultivate a warm and inviting atmosphere, like walking into a cozy bar to sit down with your close comrades and share an honest conversation over coffee.
Patreon: www.patreon.com/coffeewithcomrades
Website: www.coffeewithcomrades.com
Twitter: @coffeewcomrades
My friends are wing nuts. It makes for good conversation. If you like the show, donate via my Patreon page: www.patreon.com/radicalpeople
Rebel Steps is an independent podcast that launched in June 2018. This podcast is for anyone who wants to take political action and doesn't know exactly where to get started. It's made especially for folks activated by Trump's election who are still looking for ways to plug in. It guides listeners through actions that go beyond protesting and calling your representatives.
Who are we?
Rebel Steps was created by Amy and Liz, two sisters living in Brooklyn, NY. Though they both always had strong political views, Trump's election spurred them to a new chapter of activism, including everything from the women's march to anti-fascist organizing. Over the past 18 months, they've developed alongside #Resistance, learned a lot, and made many new friends.
You can email us at [email protected].
Formerly Black and Green Podcast. Hosted by Kevin Tucker, the podcast covers Black & Green publications, affairs, and more, will delve into all things anti-civilization and co-exist with current, past, and future B&G projects. If you have questions, comments, or topics you'd like to see covered or responded to, please use the form below or email to blackandgreenpress at gmail.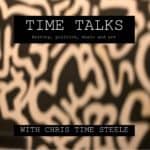 Time Talks is an interview based podcast that focuses on history, politics, philosophy, music, and art that discusses on anarchist, anti-authoritarian and liberatory topics.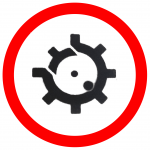 Red Strings & Maroons is a podcast that digs into little known histories of armed revolt and community defense against oppression in the so called United States. RS&M also focuses on helping curate an ongoing discussion surrounding firearms and the skills needed for defense from an antifascist and anti-authoritarian perspective.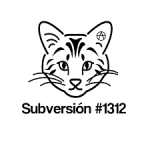 Subversion #1312 (prev The Anarchy Show) is one of the longest running anarchist radio programs in the world airing in Brisbane Australia since c. 1992. Linda Rose has been pressing the buttons, collating the content and curating the music since 2005. A variety of dissidents join in the subversive mix. Regular segments include Bad Cop No Donut, Not the Fucking News, and interviews about current topics and event. We also include content from sub.Media and other funny and/or informative clips we find on the internet. A regular podcast has been available since 2012 @ subversion1312.org.
The 4ZZZ webpage http://www.4zzzfm.org.au/program/subversion-1312/ and our website https://www.subversion1312.org/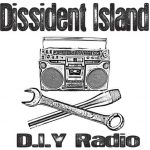 Dissident Island Radio is a live radio show and podcast that has been broadcast from London social centres every first and third Friday of the month since 2007. Content is split between politics and music, with the first hour of our show featuring interviews about upcoming and ongoing campaigns/protests/actions and the second hour being a live dj set. Both musically and politically we're a pretty big tent, with the interviews promoting a small "a" anarchist agenda and engaging, where possible, in critique and discussion.
Outside of our regular shows we have also broadcast from protest camps around the UK, play an active role in managing the social centre we currently reside in, and put on irregular benefit parties in buildings around London that we help to reappropriate. Funds raised from these events go primarily towards supporting specific groups doing good work in our neighbourhood.
subMedia is a video production ensemble, which aims to promote anarchist and anti-capitalist ideas, and aid social struggles through the dissemination of radical films and videos. Founded in 1994, subMedia has produced hundreds of videos on everything from anti-globalization protests to films about shoplifting. Our films have been screened around the world in social centers and movie theaters and have been watched by millions on the internet. This site is a collection of videos from 2003 onwards.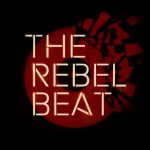 The Rebel Beat is Firebrand Records podcast of radical political music across different genres, and across different continents, hosted and produced by Aaron Maiden on unceded Mohawk territory in Montreal.
It is the mixtape to a riot against police brutality. It is your nightly newscast set to bass and beats. It is a rallying cry against apathy. It is protest anthems from Hong Kong to Istanbul to Ferguson to Montreal.
The podcast drops once a month, and will feature interviews, collaborators, and accomplices. . Subscribe on all your favourite podcast platforms!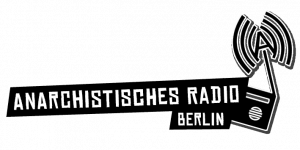 Anarchist Radio Berlin is a Berlin-based collective of radiomakers that has been working since 2009/2012. We produce a monthly podcast in German as well as a lot of other audios in German, English and Spanish that are available for anarchist and free radios everywhere. We try to connect struggles from around the world and support new projects with recording equipment. As a political collective we are also part of the Federation of German-speaking Anarchists (FdA-IFA).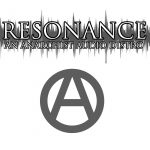 We are recording anarchist and related texts and distributing them in audio form as audiobooks and audiozines. In this way we hope to Make anarchist ideas more accessible, and anarchist practice more informed. We may not agree with every word of every text we record, but we hope that the distribution of these texts in audio form continues lively anarchist discussions — and ultimately we hope that those discussions lead us into the streets.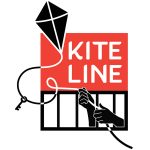 A weekly 30-minute radio program and podcast, our goal at Kite Line is to amplify the voices of those inside the prisons while encouraging connection with those on the outside. Part news, part storytelling, and entirely against prisons.
Behind the prison walls, a message is called a kite: whispered words, a note passed hand to hand, or a request submitted to the guards for medical care. Illicit or not, sending a kite means trusting that other people will bear it farther along till it reaches its destination.
Rustbelt Abolition Radio is an abolitionist media and movement-building project based in Detroit, MI. Each episode amplifies the voices of those impacted by mass incarceration and explores ongoing work in the movement to abolish the carceral state (that is prisons, police, borders, and surveillance). Let's expand our ability to struggle against the ways in which these forces impact our daily lives and create spaces where we can both imagine and remake our world anew.
The Final Straw Radio is a weekly anarchist and anti-authoritarian radio show broadcasting since 2010 from occupied Tsalagi land in Southern Appalachia, so-called Asheville, NC. Featuring long-form interviews with environmentalists, anti-fascists, anarchists, autonomists, communists, feminists, authors, prisoners and abolitionists, the show works to bring perspectives of people in struggle to the airwaves. TFSR is a member of the A-Radio Network and the Channel Zero Network of anarchist podcasts.
You can find all of our social media links and contact info here.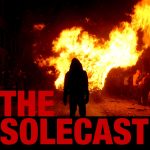 Solecast is a podcast about Philosophy, Radical Politics, Anarchism, Culture, Resistance, and much more. Long form interviews with artists, academics, writers, organizers and revolutionaries. Produced by North American hip-hop artist, Sole.
"Welcome to the Ex-Worker: an audio strike against a monotone world! This podcast explores a wide range of anarchist ideas and action. In each episode, we take an in-depth look at a different topic, introducing various manifestations of the struggle for liberation, and round it off with news, reviews, profiles of current anarchist projects, upcoming events, and more. If you're curious about anarchist visions of freedom —or if you dream of a world off the clock —tune in!"
The IGDCAST is a weekly podcast of It's Going Down which features interviews with participants in social movements, struggles, rebellions, projects, and organizations.
Politics, Anarchism, Culture, Resistance, and much more. Long form interviews with artists, academics,